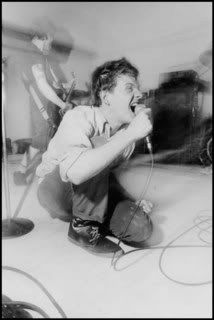 "Nine years into the future and we're still counting the dead
and the dying/Still totaling the countless hidden
victims of heightened state terror/Still believing of
a peace and prosperity/Of a peace with a hundred
thousand executed by disease/Of a prosperity with millions
living on the streets/And I've got to wonder, What the fuck
its going to take?/Can it be undone?/Can we
stem the tide of violence or are we gonna sit back,
relax and watch tv while the "have nots" get their
heads kicked in?/Keep counting the policies that
failed and the lies that worked?/They worked!/
We swallowed them down deep swallowed them whole."
("Nine Years Later", 1990)
"Once again the battle field is your body and those
who want control have laiddown their terms in black & white
and red all over/They keep the backstreet butchers
in business/As advertised from a bullhorn/
And the all-knowing man has set up his make-believe
graveyard with tiny white crosses for millions of
make-believe souls/Someday I'd like to see a cross
set up for a real livehuman being who bled to death
to maintain the sanctity of Mary/"Mary & child!"
scream the bigots who couldn't care less about human life/
Obey their self-righteous lies while your sisters
and daughters die/All decisions are final/
Your body is forbidden."
("Mary and Child", 1990)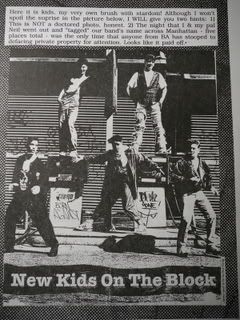 Even more archival
minutiae
.