A week ago I got the news that John Bachar had died in a fall while soloing at the Dike Wall in Mammoth. When I mentioned it to my wife she immediately said, "Of Bachar/Yerian?" It was both funny and telling of how obsessed I've been over the years by John's routes.
In the high lonesome, no climber seemed as cool and collected, smooth and efficient than Bachar. On the ground he could be confrontational and gruff, even caustic, but with time and fatherhood, he seemed to have mellowed.
My first personal memory of John was meeting him in the Real Hidden Valley, carrying an enormous boombox, blasting NWA's "Straight Outta Compton" while wearing lycra tights and a ponytail. Few if any could have pulled off such a statement.
Through SuperTopo, we connected over 70s funk and a mutual love of Coltrane. It was a pleasure to be encouraged on my own climbing projects in the Sierra and get assistance on the
Yosemite Climber
benefit that I organized to help out his early mentor Jim Bridwell.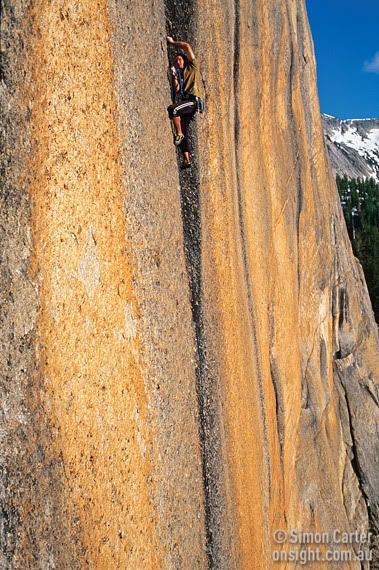 John's impact on American free-climbing is incalculable. Routes like "Bachar/Yerian" and "A Love Supreme" remain test-pieces of the highest caliber.
For a telling memorial in the fine oral tradition of late night campfires, go
here
.