The best laid plans of mice and men...
Over the past weekend I headed to the Eastern Sierra for what may be my last climbing trip in the US for the next year. Initially I had my eye on finishing off an enchainment of nine peaks in the Minarets but had to switch to Plan B when my partner and I discovered a storm system was engulfing the entirety of the Sierra.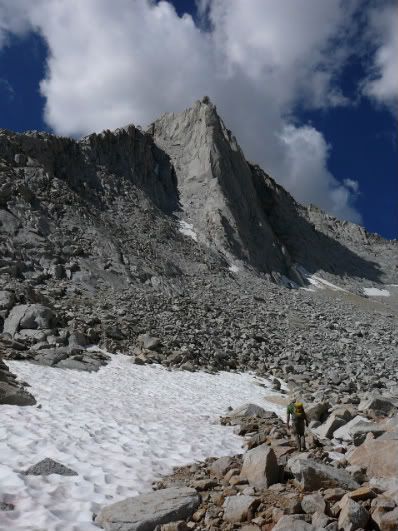 Crossing endless talus
We set our sites on the North Buttress of Mt. Merriam that is accessed from the Pine Creek drainage.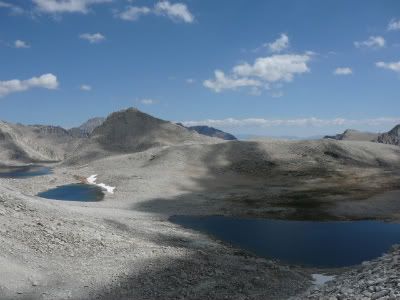 Royce Lake
After a respectable alpine start we hiked the ten miles into the peak but were stymied by unpredictable weather and a lack of good route beta.
In the distance, the South Face of Bear Creek Spire
In the end we turned around and hiked the ten miles back out as my knees imploded.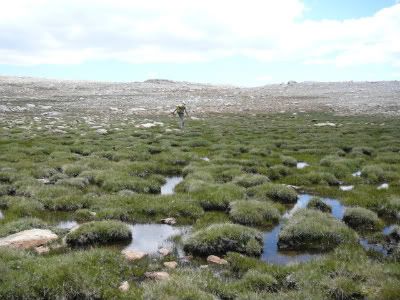 Crossing the bog between Royce Lake and Pine Creek Pass
After a hefty dinner in Bishop we hatched Plan C--a morning of cragging at Whitney Portal.
Lessons learned: take a topo, move even faster, check the weather
before
dropping in on a cheap ticket out of town.